Professionele video in jouw Wodpress site? Met onze WordPress Plugin is het streamen in HD (of zelfs 4K) kwaliteit zo geregeld. Het werkt op elk apparaat en voor al je gebruikers tegelijkertijd.
WordPress video plugin installeren
Installeer onze video plugin direct vanuit je WordPress Beheer. Ga naar je plugins en klik op 'Add New'.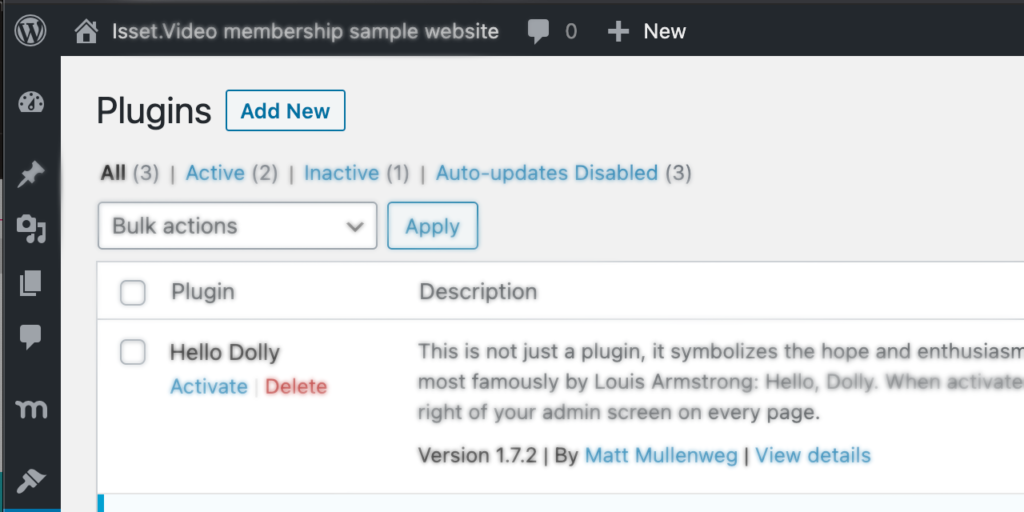 Zoek op 'isset.video' en je zult de plugin vinden. Klik op 'Install Now' en vervolgens 'activate'.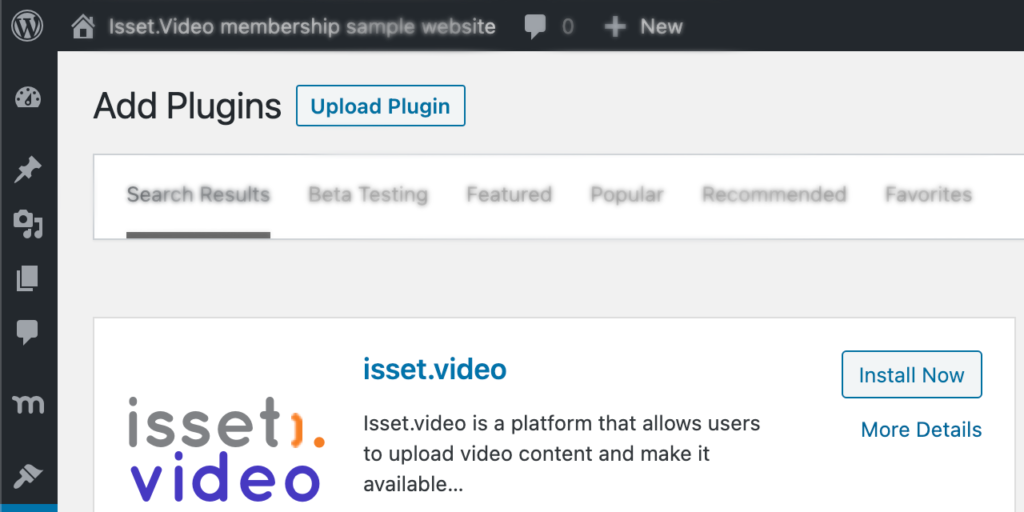 Klik op de video camera die in je menu is verschenen. Klik op 'Connect to my.isset.video' maak een account aan of gebruik je bestaande.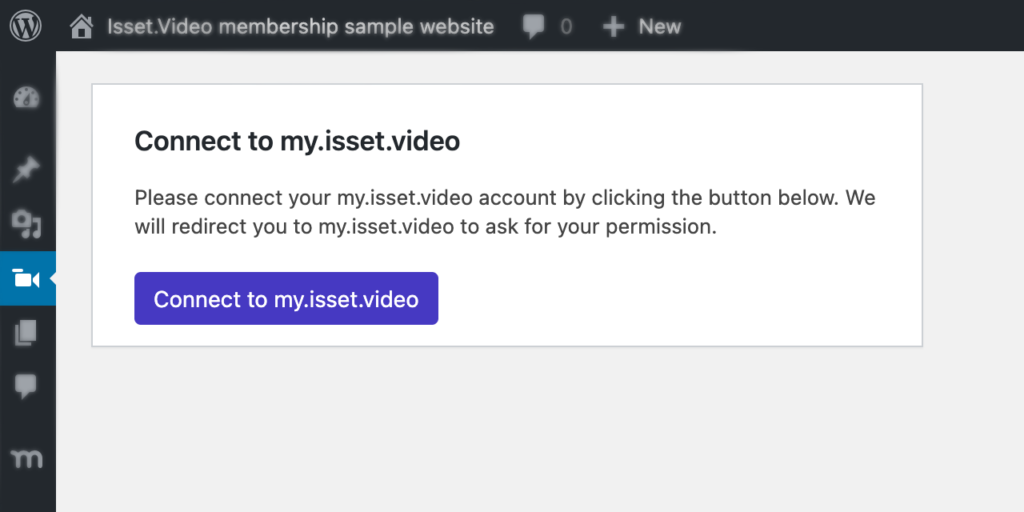 Je bent nu klaar en kunt direct aan de slag. Upload je videos en embed ze overal waar je ze wilt tonen.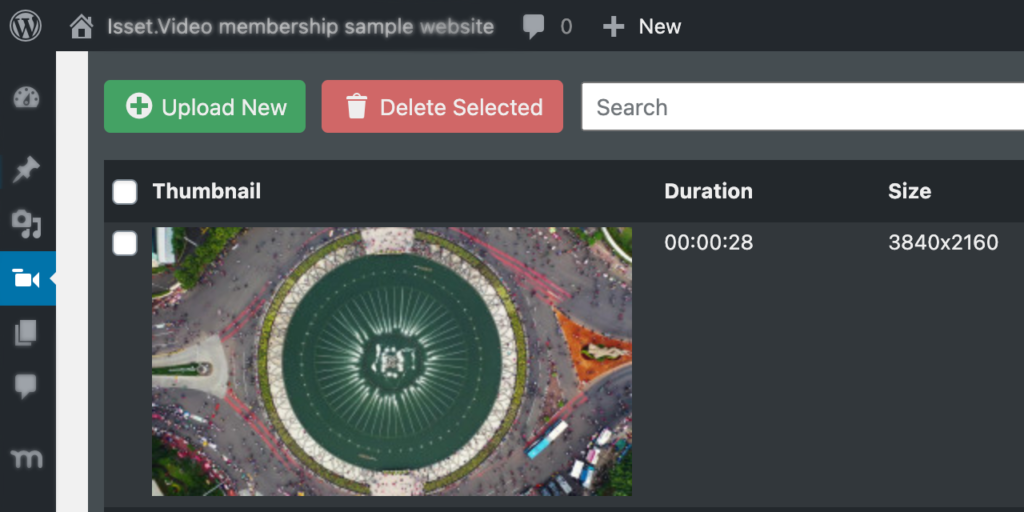 Wat kost isset.video?
De plugin en beperkt gebruik van isset.video is gratis. Je kunt bijna alles uitproberen. Heb je meer opslagruimte, streaming verkeer of een hogere kwaliteit nodig? Dan kun je eenvoudig upgraden. Dat kan vanuit de plug-in. Voor de meeste klanten is een standaard abonnement passend. Wil je nog meer? Neem dan contact op met ons en we helpen je verder.
Hoe maak ik een account aan
Maak een account aan op my.isset.video. Installeer de plugin en koppel daar jouw website aan het isset.video account. Dat is alles.
Download isset.video WordPressPlugin
De WordPress plugin kun je vinden in de plugin directory. Je kunt hem ook hier als zip bestand downloaden