If you'd like to monetize your video's through traditional video advertisement, we currently offer support for ads served from Google AdSense, Adsterra and any other VAST compliant ad server.
Although at the time of writing, Google doesn't accept new requests for new domains, any existing and fully activated Google AdSense/AdManager accounts should be able to make use of this option.
Look for the Video Ads settings on your profile page in my.isset.video.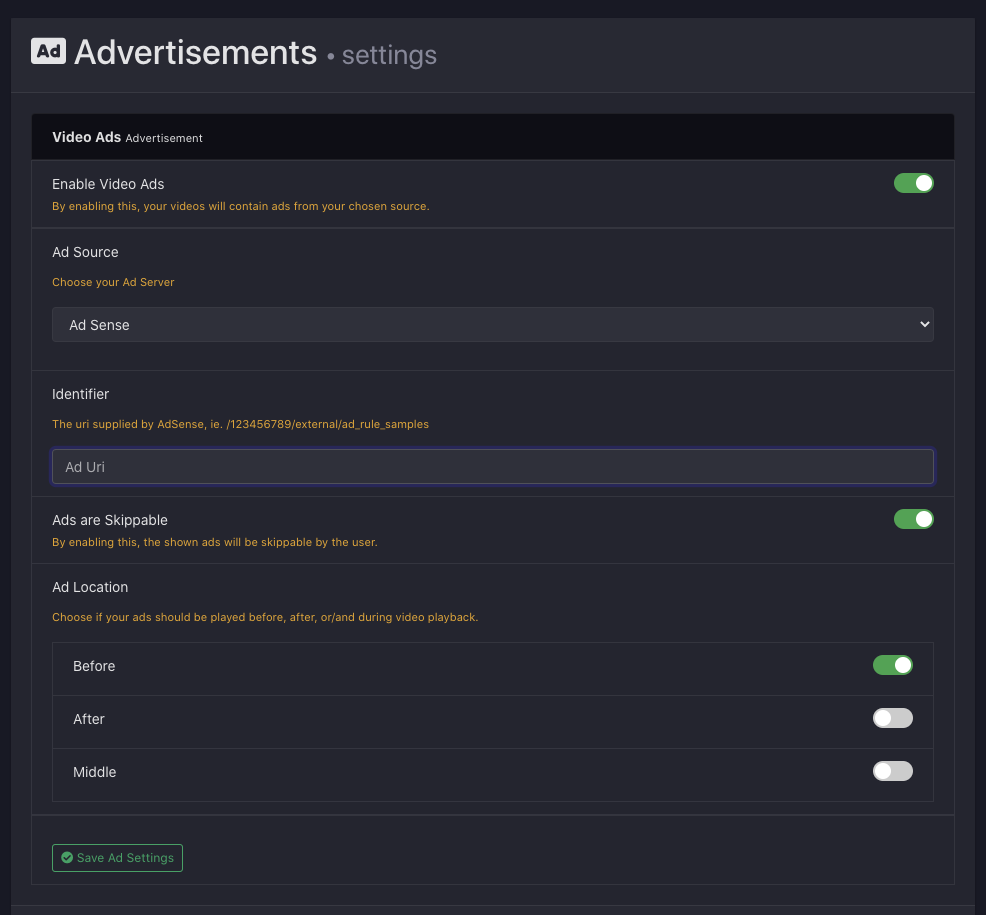 Please note that these settings apply to all the videos you have uploaded on our platform. In some cases, you might want to tweak the settings per video. You'll find advertisement settings on a per-video basis on the video details page.